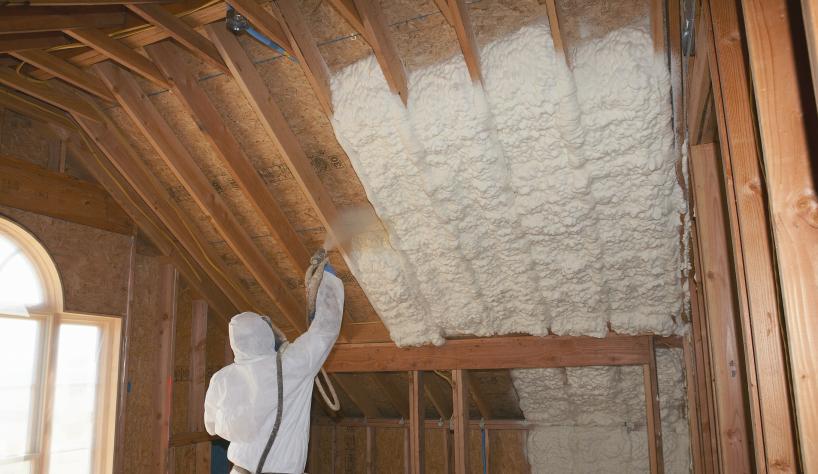 Spray Foam for Your Home Insulation
Spray foam insulation works as a high quality insulation product that could enhance your home. Whether it is new construction, a renovation or a retrofit job, spray foam can be a great investment in your home. Spray foam can be good for your pocketbook by helping to lower energy bills through reducing air leaks and improving your home's energy efficiency. In some cases, choosing spray foam may qualify you for tax credits or rebates. Spray foam could also improve your indoor environment by making your home more comfortable, especially during hot and cold seasons. With a high R-value and air barrier properties, spray foam is a powerful insulation material and it has a unique ability to fill the gaps and holes that could be difficult to seal. The exceptional air barrier that spray foam creates can help keep dust and pollen out of your home—a possible welcome benefit for households with allergy sufferers.
Homeowners on the Gulf Coast and other areas affected by hurricanes and other severe weather can use spray foam, which could improve the strength and durability of their homes. Spray foam helps improve a building's resistance to wind uplift, so during periods of high wind, a home or building with a spray foam roof is likely to experience less damage than a building without SPF.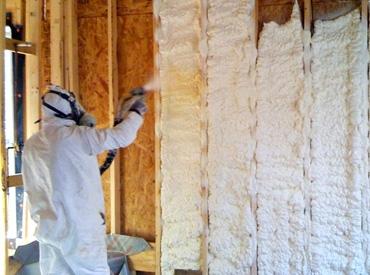 Tax Credits, Rebates, and Incentives for Homeowners
Purchasing a new home with spray foam or retrofitting your existing home may qualify you for tax credits, rebates, and other incentives. To find available local and state incentives, visit the Database of State Incentives for Renewables & Efficiency (DSIRE) at http://www.dsireusa.org/.